From Romeo, Dec. 25th 1965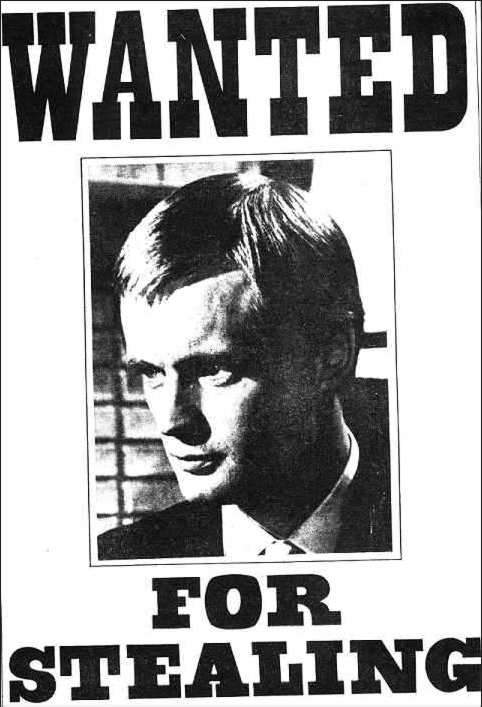 The biggest little scene-stealer since Rin-Tin-Tin (ask your grandma) or Shirley Temple (ask your mum), That's "Uncle" David McCallum. The producers of the U.N.C.L.E. series in Hollywood needed a second lead, and chose David, not thinking for minute that the slightly built Scots actor would rival "Napoleon Solo" Vaughn. They even gave him an unpronounceable name!

David's playing of Illya, that inscrutable man of few words with the Slavic look and the chilly eye, took him right into the TV "charts" both here and in America. He gets 32,000 fan letters a month---his dustbins are raided by girls searching for "something of his"---and he's guarded by special police when he makes a public appearance in America.

Teenage "rave" McCallum was born in Glasgow (19/9/33), and his parents wanted him to be a musician. Funny, even with a machine-pistol in his hands, Illya still manages to look more like a musician than a secret agent.

Not that he's a stranger to guns---he was a second lieutenant with an African regiment for two years.

His film career, pre-U.N.C.L.E., included the part of Judas in "The Greatest Story Ever Told," and various roles in "Freud", "The Great Escape", "Billy Budd", and "The Long and The Short and The Tall."

How close is David to Illya? We don't know all that much of Mr. Kuryakin---big brother Solo tends to hog the action, romance wise. But David can be a man of action, too. He met his wife (Jill Ireland) in Hollywood and married her a week later.

As befits secret agent Illya, David keeps his private life fairly private---living in a 10-room Spanish house in South California, with wife and three sons, Paul (7), Jason (3) and Valentine (2).

"Napoleon Solo" Vaughn isn't on record as beefing about having his thunder stolen by his No. 2. After all, in the U.N.C.L.E. stories he invariably gets the woman.

David "Illya Kuryakin" McCallum gets the girls!