McCALLUM FACES THE MUSIC

Twenty-five years on, The Man from UNCLE's teenybopper heart-stopper fulfils a lifetime's orchestral ambition in a new TV series

The BBC Symphony Orchestra reaches a crescendo and the conductor, black tails trembling, raises his arms. His wrists quiver and jerk spasmodically as he becomes lost in the moment, the thick swathe of blond hair tossed back.

On the podium is David McCallum. Twenty-five years on from The Man From UNCLE he is in Britain to star in a BBC series, Mother Love, due to be screened at the end of this month and in which he plays a conductor, Diana Rigg's ex-husband.

Only the lines around McCallum's eyes betray his 56 years. The sun streaks in his hair might owe more to peroxide these days, but he is remarkably unchanged since he played Illya Kurakin, the teen idol whose posters were torn out of Jackie magazine to adorn bedroom walls. He is still staggeringly handsome, still has an air of studious intensity, still offers the white smile rarely.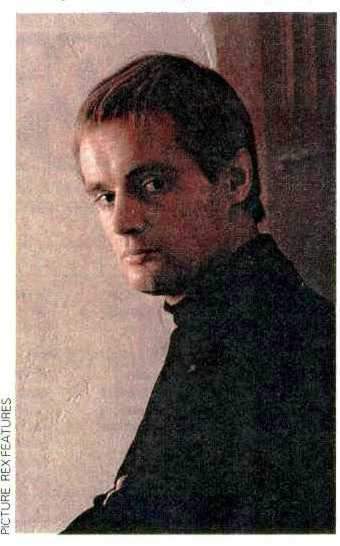 Much has happened to Scottish-born McCallum in the 25 years since he was a teenybopper heart-stopper. He moved on to TV series such as Sapphire and Steel, The Invisible Man and Colditz, to films such as The Great Escape and The Greatest Story Ever Told, and to theatre plays such as Run For Your Wife in London and California Suite on Broadway. Now there's Mother Love, written by Dominic Taylor. It has given McCallum the opportunity to fulfil a lifetime ambition by conducting a symphony orchestra. His father was principal violinist with Sir Thomas Beecham and his mother was a cellist. McCallum himself played to oboe in the senior orchestra at the Royal Academy of Music before taking up acting.

It is the first time he has worked with Diana Rigg who plays Helena, a mentally unstable grandmother and obsessional mother. It is a sinister and compelling tale that has given McCallum reason to reflect on his own life.

The musical links are clearly powerful. "My mother died in 1982. I was very close to her and I'm very aware that she may be there in spirit", he says, sweeping back the blond mane.

"I've always wanted to conduct a symphony orchestra. Well, I've just done it. It was horrifying!" Another dazzling smile. "My father taught me quite a lot about conducting. He said the most important thing was not to get in the way. But the director told me he wanted me to look as if I was doing more than I was doing - that's an acting thing.

"My mother would have smiled today and said, 'Well done'. My father," the smile glints brilliantly one more, "would have probably given me notes on how to do it better next time."

Then there's his more recent past. "The coincidences are a little strange," he says. "In the story I meet a 23-year-old fashion model in Rome and we get married. And when I was 34, I met Katherine in Rome and she was a fashion model. She was one of the top models in Europe. It's like deja-vu." He is referring to Katherine Carpenter his current wife, now a successful interior designer and mother to their two children Peter, 18, and Sophie, 14.

His first marriage, to Jill Ireland, was dissolved in 1967. She later married Charles Bronson. McCallum has remained friendly with them both throughout Jill's fight against cancer. "I talk to them all the time, though lately it's been difficult. But when I go to Los Angeles I play golf with Charles. I see my boys." They are his three sons, now aged 31, 26 and 25 from his marriage to Jill.

Off set, McCallum is serious, articulate, quietly confident. He displays no showbizzy affectations, no theatrical excesses - apart from the occasional tendency to quote eruditely from Shakespeare.

Spending so much of his time away from his family is his main source of regret. "I like living in New York - I just wish I lived there a bit more often. I commute back home regularly and in between jobs I stay for three weeks. That's good time, quality time, as they say." He mocks the Americanism - and gleams that smile again.