from Goodtimes magazine, November/December 2002 "Where are they now?"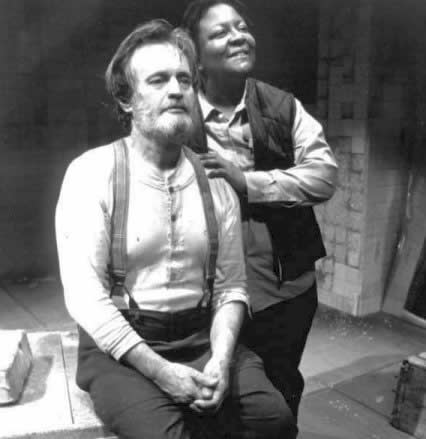 DAVID MCCALLUM
Scottish-born actor David McCallum began his movie career in British films of the late Fifties and early Sixties, appearing in classics of the time like Billy Budd and The Great Escape. However, it was a TV series devised to cash in on the Sixties obsession with spies that made him a star on both sides of the Atlantic.
The Man From UNCLE was shown on BBC1 between 1965 and 1968. Originally devised by Ian Fleming, it featured suave Bond-style American Robert Vaughn as Napoleon Solo plus McCallum as the blond Russian Illya Kuryakin. Sixties TV viewers didn't expect realism from their spy series so an organisation run by an elderly Englishman from the back of a New York tailor's shop which nevertheless managed to outwit the villains from THRUSH and save the world was an enormous hit!
UNCLE crossed the Atlantic and made a Hollywood star of David McCallum. He appeared in movies and TV shows and even had some forays into directing.
An essentially modest man, he describes himself as 'a working actor' and divides his time between TV work - including voiceovers - and charity commitments. He supports the William Holden Wildlife Foundation, which was set up by Stephanie Powers in 1982, and has raised thousands of pounds for AIDS charities by taking part in the Boston to New York cycle ride, sponsored by his large and loyal legion of fans.