Le Lundi, May 8, 1999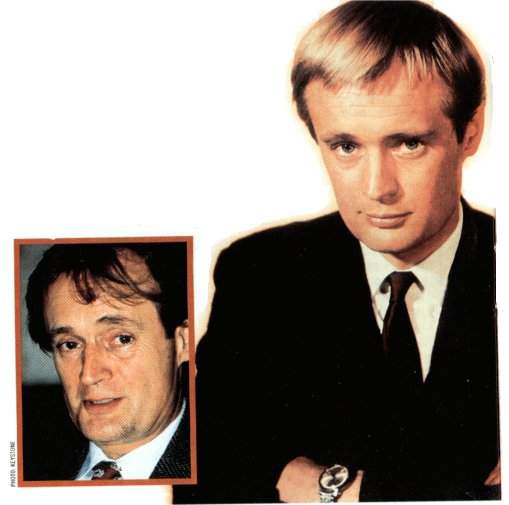 DAVID MCCALLUM BACK TO HIS FIRST LOVES
Coming from a musical world (his father was a violinist with the London Orchestra), Scottish David McCallum is known in the United States for his role in The Man From U.N.C.L.E., one that he had from 1964 to 1968. He played Illya Kuryakin, and his partners were Napoleon Solo (Robert Vaughn), Leo G. Carroll, and Barbara Moore in this series that was the television version of James Bond films. Four movies for tv were produced.
In 1975, he made a successful comeback with the tv series The Invisible Man, in which he played doctor Daniel Westin. Roles became rarer in the late '70's, and he goes back to Glasgow and London and continues to act in films, tv, and theater. At the same time he also pens songs, a musical comedy, and does the music for many movies and documentaries.
In the '60's he played many roles on the big screen. We remember The Great Escape (1963) in which he plays Ashley-Pitt. He plays opposite James Garner and Steve McQueen and Charles Bronson. At the end of the production, Jill Ireland, his wife, leaves him for Charles Bronson.
The Greatest Story Ever Told (1965), in which he plays Judas Iscariot, is another of his more important films.
In the '80's he does three movies: The Dove, Terminal Choice, and Hot Times. David McCallum will reach 66 September 19th.