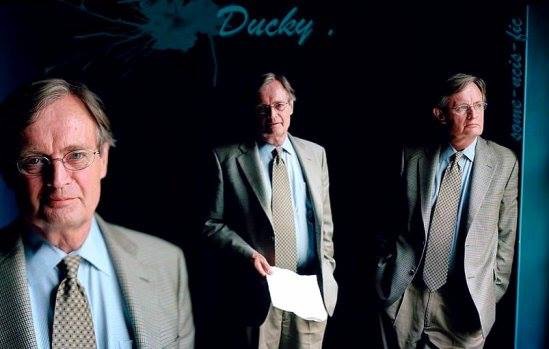 A Surprise For DUCKY! NCIS's Pathologist.

Hello! My name is Linda S. and I'm a member of the LiveJournal Man From U.N.C.L.E. community.
As a group, we've decided to do something for David before he's gone, rather than a memorial like fans did for Leo G. Carroll and Robert Vaughn. As part of our project, this GoFundMe account is being set up for donations to the Marine Corps Scholarship Foundation to be given in his name (It's called the "Do Something For David Project" and can be found here- https://www.gofundme.com/do-something-for-david-project.) This charity is close to David's heart; his wife Katherine had a brother who was a Marine and was killed fighting in Vietnam. Both David and Katherine work hard at fundraising for this charity.
We are also currently organizing a global mass mailing of fan mail, postcards, and birthday cards to David McCallum (his 85th!), sort of a modern-day surprise show of fan support like he and Robert Vaughn had in the 60's. (40,000 letters a month for three and a half years during the shooting of The Man From U.N.C.L.E. TV show)
Besides a contribution, I'm asking everyone here to send a birthday card, fan letter or postcard to the address below (Absolutely no packages or gifts). Mail them so they arrive before the end of September 2018. This mail will be collected and given to David on the set of NCIS, where he plays the character of Dr. Donald (Ducky) Mallard.

Let's give David a huge show of love and support! Thank you all so very much, no matter how you chose to participate, Linda S.
David McCallum (c/o Melissa Reilly)
28343 Avenue Crocker #1
Valencia, CA 91355
Memoirs of The Man From U.N.C.L.E. - Sunday on the Mall, March 4, 2018 - page 1, page 2, page 3, page 4, page 5
David McCallum – Official Host of the 2018 Normandie-World War II International Film Festival and Band of Brothers Actors Reunion in Normandy