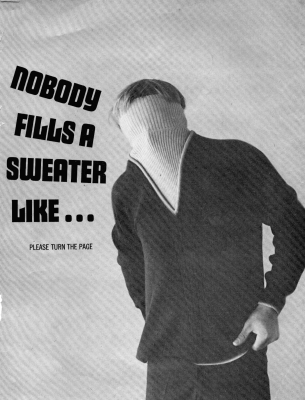 If the measurements are not quite accurate, there's certainly nothing wrong with the man! David McCallum is a rather gorgeous kettle of fish by any standards, and if he looks a little boyish is a sweater, well, isn't that part of his enormous appeal?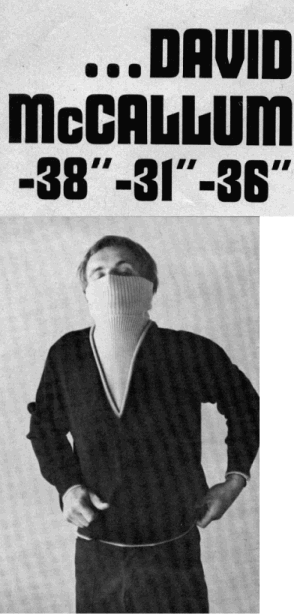 While sartorially he looks great, there have been recent times when maybe David hasn't been feeling as super as he looks. When he and Jill Ireland announced their divorce plans, for instance, or when the press started hounding him for news on his romance with young model Kathy Carpenter, his most constant companion since the split. Jill, or course, has been dating Charlie Bronson, and 'tis said they'll wed soon. For a time it was hoped that the couple would reconcile, especially as there are three lovely sons involved--Paul, 8, Jason, 3, and Valentine, 2. But despite several meetings, they went ahead with a divorce, Jill keeping the children and pursuing her own career as an actress.

In the meantime, David, who chalked up a multitude of fans through his weekly appearances on NBC's "The Man From UNCLE," is still keeping busy with the show, and trying to forget the heartbreak of his marriage. His league of fans is faithfully helping him.