Teen Set, 1967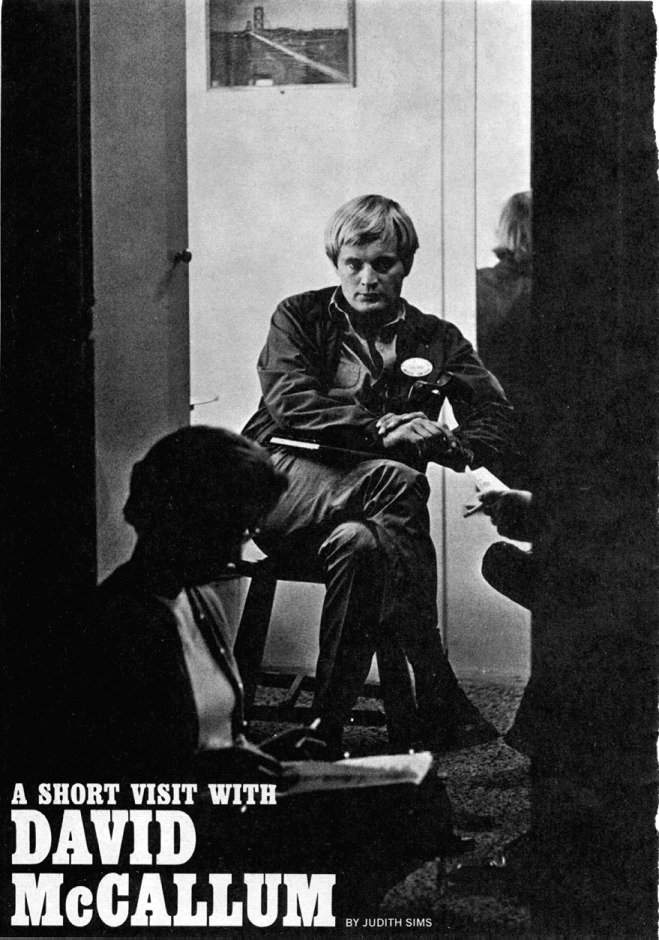 David rehearses his lines in his dressing room between takes.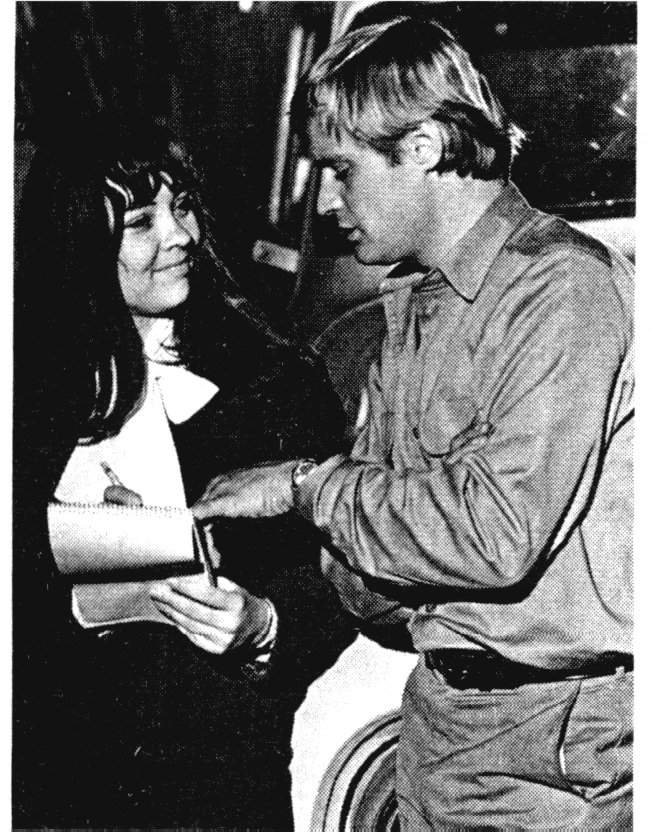 He takes time to chat with a grinning gargoyle (Teen Set's editor)
Most fan magazine editors (this one included) don't have the easiest time interviewing stars. Once he's tracked down, cornered and questioned, he may not say much at all, or what he says may not be printable. Except in Tijuana or Berkeley.
Fortunately, David McCallum exists. (Indeed!) (You've noticed that too?) It's fairly difficult to track him down, but once cornered and questioned, the results are intelligent and very printable. But brief -- the only time available to talk to David, it seems, is between takes on a movie set.
The movie set this time was for "Sol Madrid," which is the movie title and the name of the lead character (David, of course). "Uncle" had finished for the year, so David was involved in his next favorite project -- a movie. He was also involved in recording his latest album at Capitol. I don't know when he finds time to become involved with the opposite sex, but he somehow manages....
One such example of the opposite sex, Kathy by name, emerged from David's dressing room, whereupon he put an arm around her waist and led her over for introductions. David has been dating her for quite some time, so the inevitable marriage rumors have begun circulating. Kathy watched David while he began work on the set, then quietly returned to the dressing room.
In his few off-camera moments, David quickly filled me in on his two major interests -- movies and music.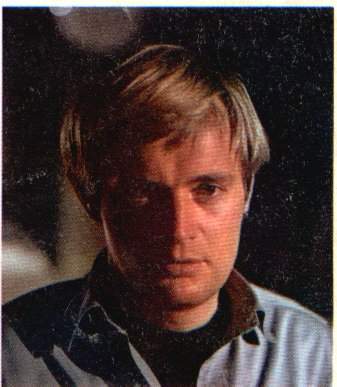 "This film is based on a book called the "Fruit of the Poppy" by Robert Wilder. In the past all the agents have been superior and indestructible; they do everything and achieve everything, but this is the story of a real man in a real situation dealing with real narcotics smugglers. Things don't go quite so easily. We're really getting away from the superman thing. Sol Madrid, the character I play, is with the undercover vice squad, a distasteful job. I think we achieve reality with this film."
Since David's daytime is spent on the set, he takes care of his musical efforts at night, but he prepares for the sessions in his "spare" minutes -- by listening to the radio and discovering a new song he likes, by carefully watching the Billboard and Cash Box charts to see if the public likes what he likes. "I decide what instruments we're going to use, pick the tunes and conduct the sessions. We've doubled the size of the band since we first started."
Some of the songs on the new album (titled simply "McCallum") are "Strawberry Fields," "Penny Lane" (David has always admired the Beatles), "Mellow Yellow," "98.6," plus an original McCallum tune "White Daisies," a new one by David's producer, Dave Axelrod (titled "Oh My"), and an original by David's arranger, H.B. Barnum -- "B.B." (Everyone got into the act on this one...)
Other new developments? "Well," he thought, "I've started a fan club of my own to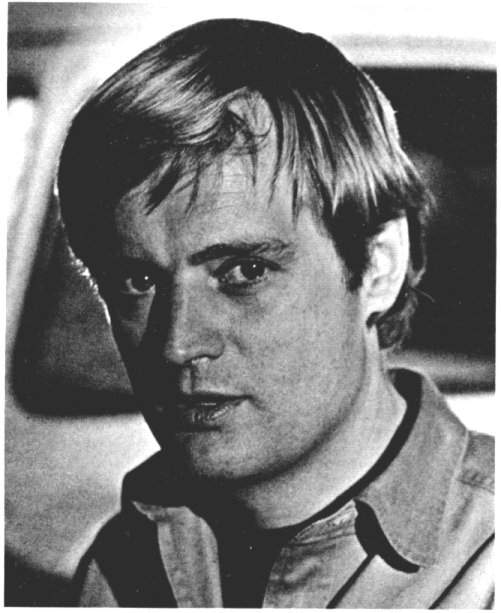 handle all my fan mail personally. I'll write a letter once a month and have it sent out to everybody; this way they'll get the truth and not the distortions they read in some magazines."
And that's the latest (brief) message/interview... someday, David McCallum, we're going to have a long interview! (A weekend, maybe...)